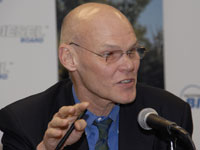 At our general session this morning we got the political perspective from both sides of the aisle. On hand were James Carville and Mary Matalin.
The couple have figured out how to get along even though they look at life through very different political eyes. After their presentation they conducted a short question and answer session with the press and attendees who wanted to sit in.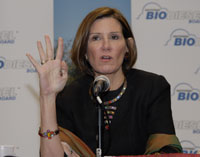 I've got the recorded audio of the press conference for you here. The questions aren't on microphone but the answers are very clear. The first question to kick it off is whether they think biodiesel as part of an energy solution is on the radar screen inside the beltway in Washington, DC.
Listen to their press conference here:

James Carville & Mary Matalin Press Conference (15 min MP3)
Biodiesel Conference Blog sponsored by